Coming Soon
Details

Category: Coming Soon
Published: Tuesday, 12 March 2013 06:50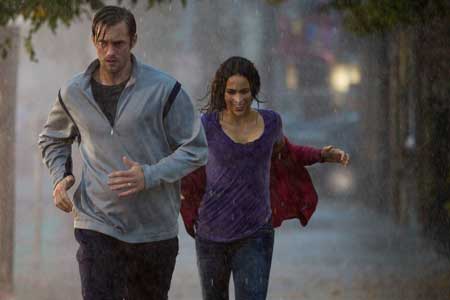 Jason Bateman, Alexander Skarsgard, Paula Patton and Hope Davis star in DISCONNECT, a dramatic thriller about the dangers of the cyberworld. Watch a preview of the April 12th release.


Documentary filmmaker Henry Alex Rubin (Murderball) makes his transition to feature films with DISCONNECT, a cautionary thriller with intersecting stories of different experiences of online horror stories from identity theft, cyber bulling, and porn.

Ironically, one of the stories involves two punk kids pranking a loner by pretending to be a girl interested in his music. Given the whole Manti Te'o recent scandal, this plotline will resonate with many.

DISCONNECT is another entry in the recent spate of films making social commentary on the evolving technology which is changing human relationships for the worse. DISCONNECT debuted at the Venice and Toronto Film Festivals last fall (2013) to mostly positive reviews. Collider.com wrote the movie was intriguing but "heavy-handed" while the Hollywood Reporter credits the film's excellent cast for powerful performances, specifically Jason Bateman.

DISCONNECT is in select theaters April 12, 2013.