06 May 2012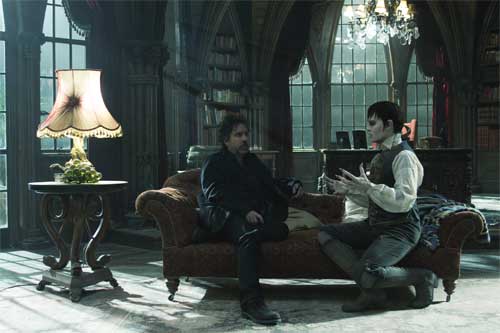 CineMovie sat down Sunday afternoon with Johnny Depp, Tim Burton, and the DARK SHADOWS cast for a press conference in Los Angeles. If you missed our live tweet, go to the jump for quotes and comments from the stars and director of the new gothic comedy.
Aside from the dynamic duo of Johnny Depp and Tim Burton, the cast, producers, and composer were present.
Michelle Pfeiffer
Eva Green
Chloë Grace Moretz
Bella Heathcote
Jackie Earle Haley
Jonny Lee Miller
Tim Burton
Danny Elfman
Seth Grahame-Smith
Richard Zanuck
Graham King
Follow us on Twiiter or Facebook for updates on future interviews with movie stars.
Follow us on Twitter & Facebook