Coming Soon
Details

Category: Coming Soon
Published: Wednesday, 09 November 2011 13:52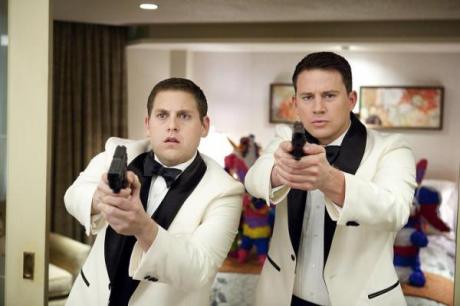 Channing Tatum and a skinny Jonah Hill are bumbling undercover cops in the new red-band trailer to 21 JUMP STREET, an adaptation of the 1980s television show starring Johnny Depp.
The plot for the big screen version of 21 JUMP STREET sticks to the television show premise with rookie cops Channing Tatum and Jonah Hill going undercover as high school students, but the preview explains that the undercover program was reinstated after being shut down in the 80s, an obvious reference to the original show.
Johnny Depp is credited with a cameo in the new film but he is not featured in the first trailer to the movie. Original cast member Holly Robinson Peete is briefly seen in the trailer. Ice Cube stars in 21 JUMP STREET as the undercover police unit commander.

21 Jump St. is set to open March 16, 2012.