Details

Category: Coming Soon
Published: Thursday, 07 November 2013 08:27
Written by Lupe Haas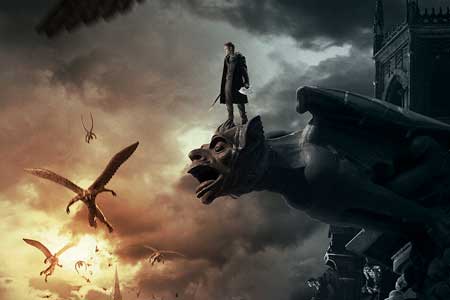 I, FRANKENSTEIN gets a medieval poster for its new look. The modern take of Frankenstein starring Aaron Eckhart turns the human-made monster into a superhero.

Based on the Darkstorm Studios graphic novel "I, Frankenstein" created by Kevin Grevioux, Frankenstein, aka Adam in this story, still roams the Earth 200 years after his creation by Dr. Frankenstein. And can we say how good looking he is for a 200 year old. Played by Aaron Eckhart, the monster has now taken the shape of a normal human being, except he's stronger and indestructible. Adam is recruited to help the fate of humanity. More monsters like him are being awoken, which could destroy humankind. From the producers of Underworld, I, FRANKENSTEIN has the Underworld feel and the filmmakers recruit Underworld's Bill Nighy in yet another bad guy role. Jai Courtney (A Good Day to Die), Miranda Otto and Yvonne Strahovski from Dexter round out the cast.

I, FRANKENSTEIN lands in theaters, in 2D, RealD 3D and IMAX 3D, January 24th.