Coming Soon
Details

Category: Coming Soon
Published: Sunday, 26 April 2015 23:28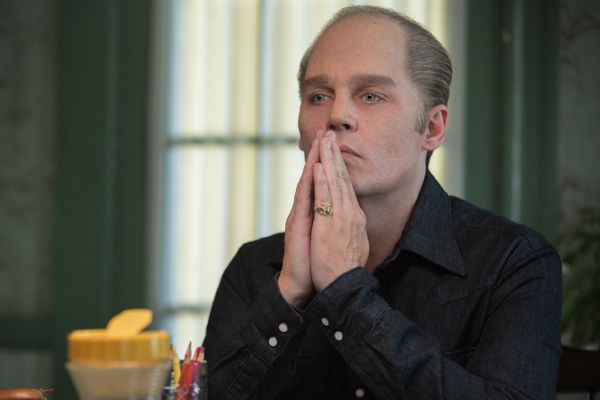 After watching Johnny Depp as modern day mobster Whitey Bulger in the BLACK MASS new trailer, all is forgiven for Depp once again donning the Captain Sparrow costume for another Pirates of the Caribbean movie. The unrecognizable Depp is alarmingly frightening as the infamous violent criminal in this first look at the crime drama. BLACK MASS boast an A-list cast such as Benedict Cumberbatch, Joel Edgerton, Kevin Bacon, Corey Stoll, Peter Sarsgaard and David Harbour.
Johnny Depp has an affinity for true mobster stories first in Donnie Brasco (1997) opposite Al Pacino and 2009 as John Dillinger in Michael Mann's Public Enemies. Once again he's playing public enemy #1 in the modern true story of FBI's most wanted man.
BLACK MASS opens September 18.