Coming Soon
Details

Category: Coming Soon
Published: Wednesday, 17 April 2013 00:00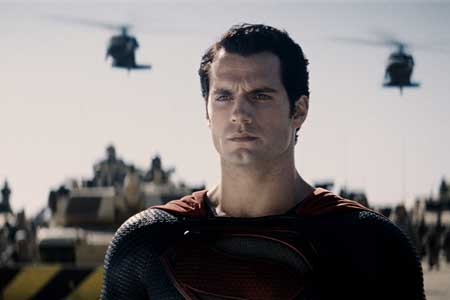 Finally a MAN OF STEEL trailer we can be excited about. Warner Bros. released a new action-packed trailer to the Superman franchise reboot and the sheer scope of the 3 minute preview sent chills down my spine.

The first two teaser trailers for the Zack Snyder-directed film looked like an episode of Deadliest Catch with Clark Kent escaping his superhero destiny by going into the fishing business. This new full movie trailer finally revealed all the characters in play with action sequences that's sure to get audiences hightailing it to movie theaters opening weekend.

Zack Snyder's usual stylistic approach is dialed down, but you can spot some 300 and Sucker Punch visuals in the action scenes. Seeing Superman in action is certainly a highlight, but Michael Shannon's Zod certainly delivers as Superman's nemesis. Terrence Stamp may be jealous.

And who doesn't love the reveal of the name of Superman? Before we hear Lois Lane coin the phrase, all we hear from Amy Adams is "Super…" interrupted by a buzzing noise.

In 3D and 2D in select theaters and IMAX on June 14.

 




 

Director: Zack Snyder

Writers: Screenplay by David S. Goyer

Story by David S. Goyer & Christopher Nolan

Based upon Superman characters created by Jerry Siegel & Joe Shuster and published by DC Entertainment

Producers: Charles Roven, Christopher Nolan, Emma Thomas, Deborah Snyder
Executive Producers: Thomas Tull, Lloyd Phillips, Jon Peters

Cast: Henry Cavill, Amy Adams, Michael Shannon, Kevin Costner, Diane Lane, Laurence Fishburne, Antje Traue, Ayelet Zurer, Christopher Meloni, Russell Crowe, Michael Kelly, Harry Lennix, Richard Schiff

Action Adventure. A young boy learns that he has extraordinary powers and is not of this Earth. As a young man, he journeys to discover where he came from and what he was sent here to do. But the hero in him must emerge if he is to save the world from annihilation and become the symbol of hope for all mankind.