Coming Soon
Details

Category: Coming Soon
Published: Wednesday, 12 September 2018 11:21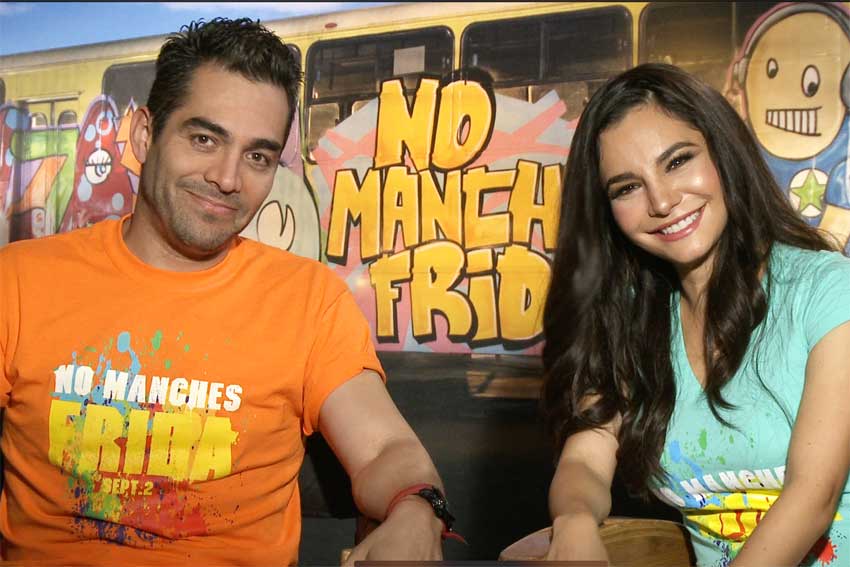 Martha Higareda ("Altered Carbons") and Omar Chaparro reprise their roles in the Spanish comedy, NO MANCHES FRIDA 2, and the new teaser trailer hints that the couple will hit some snags on the way to the altar. Itati Cantoral joins the cast although she's not seen in this new preview.
Meet One Of The Stars of Netflix's 'Altered Carbon' Actress Martha Higareda
Omar Chaparro y Martha Higareda Hablan Sobre La Comedia 'No Manches Frida'
Sinopsis oficial: Zequi (Omar Chaparro) y Lucy (Martha Higareda) que están a punto de casarse y decimos a punto, ya que Zequi después de su despedida de soltero llega en tan mal estado a la boda, que en lugar de dar el sí termina vomitando, razón por la que Lucy decide terminar con él. Esto sucede al mismo tiempo en que el Instituto Frida Kahlo es invitado a unos juegos interescolares en la playa. Zequi piensa que este viaje es el pretexto perfecto para reconquistar a su amada, pero no cuenta con que Lucy se reencontrará con un viejo amor, quien dicho sea de paso, ha perdido los kilos de más y se ha convertido en un gran galán. Ahora Zequi no solamente tendrá que ganar la competencia de baile interescolar, sino que también de nuevo el corazón de Lucy.