Coming Soon
Details

Category: Coming Soon
Published: Monday, 22 April 2019 20:56
"Broad City" and "Narcos" actor Arturo Castro is the brains behind Comedy Central's promising new sketch show, "Alternatino," premiering Tuesday, June 18 at 10:30pm ET/PT. The Guatemalan-born actor and creator of the show wears many hats in front and behind the upcoming show. He'll be challenging stereotypes as a Latino millennial, and if you've watched his previous segments on Comedy Central's YouTube page, the sketches are hilarious and socially-relevant.
Castro is best known for his role as James "Jaime" Castro on Comedy Central's series, "Broad City" which has recently ended its run. CineMovie interviewed him for his role on Netflix's "Narcos" season 3, and he was really funny during the interview so this show fits right into his personality.
Meet Narcos Season 3's Ruthless Cali Cartel Enforcer Played By Arturo Castro
"Alternatino" with Arturo Castro follows new episodes of "Drunk History" Tuesday nights. "Alternatino" may do for Latinos what Dave Chappelle's show did with his Comedy Central show in using controversial subject matters and shedding humor on it. Now is a good time more than ever given the political climate and scapegoating of Latinos by certain politicians. We're wishing Arturo Castro's show will be a ratings blockbuster that will open more doors for more Latino representation on television.
You don't have to wait for June 18 to get a taste of Castro's hilarious sketches. Go to Comedy Central's YouTube page to get a sneak peek at this new talent.
More about the new show in the press release below.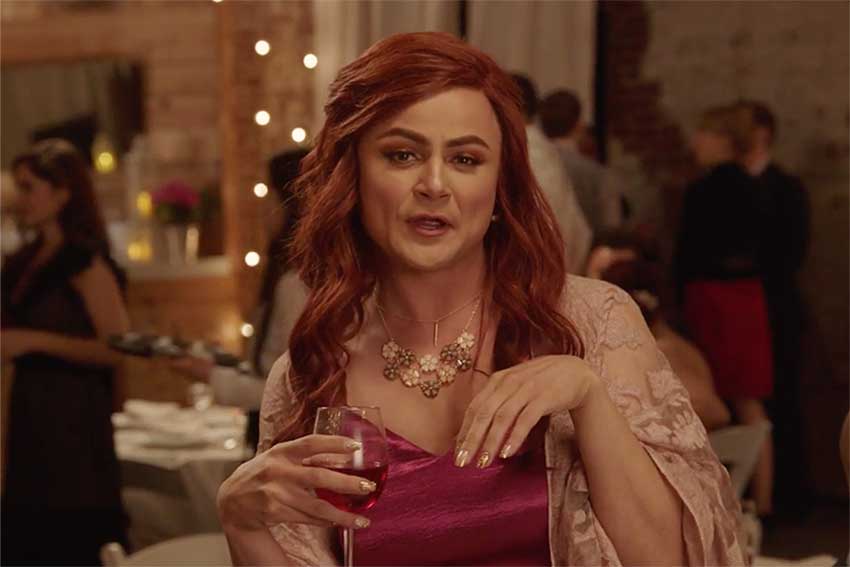 Official Press Release
New York, NY April 18, 2019 – Comedy Central today released the first look trailer at its next great sketch series, Alternatino with Arturo Castro, premiering on Tuesday, June 18 at 10:30pm ET/PT. This summer, creator, writer and star Arturo Castro (Broad City, Narcos) tackles more than 45 characters in sketches over ten episodes that showcase his perspective on relationships, everyday awkward moments and much more. Each episode in addition to the sketches has a scripted narrative thread that features a heightened version of Arturo as he goes about daily life as a Latin millennial.
"There's no one better to continue Comedy Central's unparalleled legacy in sketch comedy than the undeniably talented writer, performer and overall brilliant Arturo Castro," said Sarah Babineau and Jonas Larsen, Executive Vice Presidents and Co-Heads of Talent and Development, Comedy Central. "Alternatino really stands out for not only how funny it is, and Arturo's impressive range as an actor, but also in how it challenges stereotypes of what it means to be a Latin Millennial."
"Comedy Central has been my home for the past 6 years, my literal home, they have big offices and central heating. I couldn't imagine better partners to bring this show to life," said Castro. "I'm honored to be a part of this family and to have the opportunity to amplify the voice of a community that seems to be under siege at the moment. Hopefully, by watching, people will realize that the human experience is at its core the same, no matter what you look like or how much you like brunch, matcha, or fair trade friendship bracelets. Mmm, matcha..."
Episodes of Alternatino with Arturo Castro will be available the day after premiere via On Demand, the Comedy Central App and cc.com. In addition, episodes will launch the day after each linear premiere on iTunes, Amazon Prime Video, Fandango Now, Google Play, Microsoft Movies & TV, VUDU, Sony PlayStation Video, and Verizon Flexview, and clips from the series will be available on the Comedy Central YouTube channel and Comedy Central web and social-media platforms including Instagram, Facebook, Twitter and cc.com.