Details

Category: Interviews
Created: Thursday, 21 February 2013 15:40
Published: Thursday, 21 February 2013 15:40
Written by Lupe Haas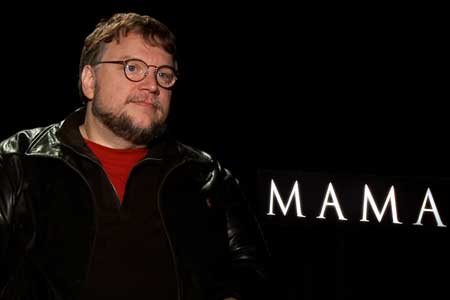 Since breaking into Hollywood with his horror movie Cronos, Guillermo del Toro continued his love of horror movies with Pan's Labryinth, The Devil's Backbone, Mimic and his most recent Mama. The Mexican director shares three tips to making a classic horror movie.

The Hellboy and Blade II director tells CineMovie he prefers old-fashion scares over just "killing off" people for a body count. For the Mexican native, these three elements are important to a horror film.

1. Emotionally relatable characters

2. A style in the scares or killings

3. Find new ways to tell classic stories

Del Toro's horror films nearly always include children as the protagonists starting with Cronos, The Devil's Backbone, Pan's Labrynth and his most recent film, Mama which he executive produced from new director Andres Muschietti. Kids, he says, make for ideal characters for horror films. Fairytales, in his opinion, are a "direct ancestor of horror stories" and most adult's fears stem from their childhood either through fairytales or through traumatizing events. In addition, children in films are not only extremely vulnerable, but "incredibly relatable."

Guillermo del Toro is also a big proponent of mentoring other filmmakers in the horror genre. He's taken directors with short films under his wings and helped produce their films into feature length movies, as is the case with Mama, currently playing, The Orphanage and the upcoming Alma. So if you're horror movie contains his "must haves" for a horror film, he just might produce your next feature film.