Details

Last Updated: Thursday, 23 April 2020 07:14
TIME WARP: THE GREATEST CULT FILMS OF ALL-TIME VOLUME 1 MIDNIGHT MADNESS takes a deep dive into the all-time greatest cult movies from THE ROCKY HORROR PICTURE SHOW to THE BIG LEBOWSKI. The 105 minute documentary, now On Demand and Digital, is fascinating look at the birth of the midnight movie with tons of commentary from the actors, filmmakers involved with the iconic films. There are three volumes in the series with the other two covering Comedy and Camp and Horror and SciFi coming in May and June.
Hosted by director Joe Dante (GREMLINS, THE HOWLING), cult master John Waters, Ileana Douglas and Kevin Pollack, the documentary is exhausting in the amount of fun facts and behind the scenes information provided. The Dude himself Jeff Bridges is one of the actors reminiscing about THE BIG LEBOWSKI, as well as Pam Grier provided insight into her most famous characters of Foxy Brown and Cleopatra Jones, Rob Reiner talking THIS IS SPINAL TAP and tons of other actors and directors such as Barry Bostwick, Michael McKean, John Turturro, Gary Busey, Jeff Goldblum, Fran Drescher, Penelope Spheeris and Peter Bogdanovich.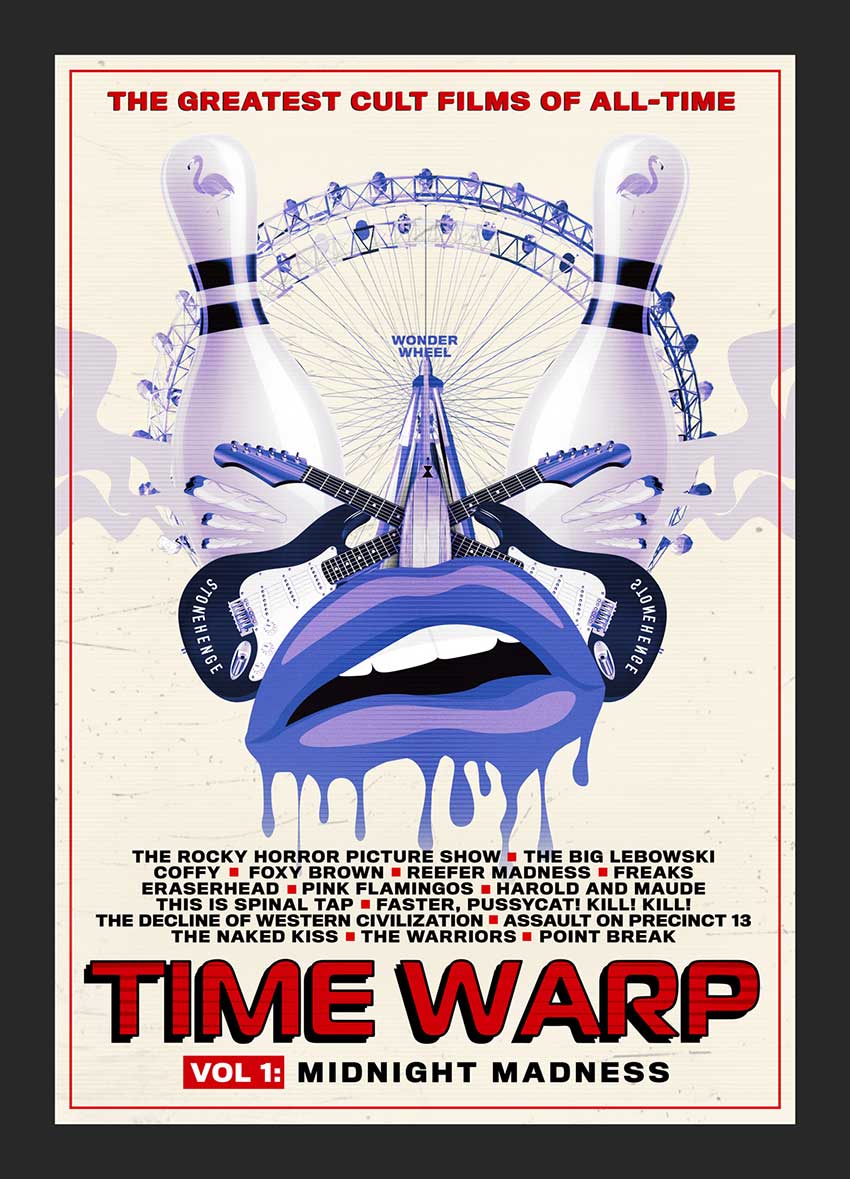 If you're a fan of cult films, this documentary is chock-full of classic cult films, insight and fun facts like James Cameron did a rewrite of POINT BREAK after Ridley Scott was supposed to direct it. For a complete list of the films covered, see below.
Rocky Picture Horror Show
The Big Lebowski
Foxy Brown
Cleopatra Jones
Reefer Madness
Freaks
Eraserhead
The Elephant Man
Pink Flamingos
Harold and Maude (1971)
Hal Ashby
This is Spinal Tap (1984)
Rob Reiner
Faster Pussycat! Kill! Kill! (1965)
The Decline of Western Civilization (1981)
Penelope Spheeris
Assault of Precinct 13 (1976)
John Carpenter
The Naked Kiss (1964)
Samuel Fuller
The Warriors (1979)
Walter Hill
Point Break (1991)
Kathryn Bigelow