Details

Category: Photo Galleries
Published: Sunday, 11 November 2012 22:55
Written by Lupe Haas
Page 1 of 2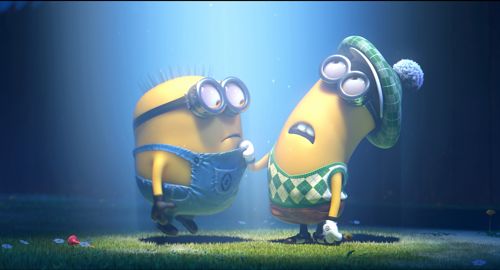 Next summer the Minions are back with more cuteness along with their boss Gru (Steve Carell). Get a look at the new movie trailer and photos.

Get ready for more madness when the Minions, Gru (Steve Carell), the girls return with a host outrageously funny new characters including aliens? In the trailer, the minions are stars of the new preview. The little cute workers are babysitting when they investigate a noise outside to the music of Halloween. Soon a light appears from the sky and are sucked up. Besides the funny preview, the second trailer has yet to give viewers a plot surrounding the sequel to the 10th biggest animated motion picture in U.S. history.

Jason Segal and Miranda Cosgrove return as well when the DESPICABLE ME 2 opens in theaters July 3, 2013.