Details

Last Updated: Thursday, 22 December 2016 20:05
From the studio that gave us DESPICABLE ME, THE SECRET LIFE OF PETS and of course the MINIONS comes another animated flick SING. I dragged three generations of my family to the Los Angeles screening, and here are their thoughts on the film.
You can never go wrong with singing animals, and not only does SING provide entertainment value but the animated movie also deals with very relateable emotions and family issues.
In SING, Buster Moon (voiced by Matthew McConaughey) is an optimistic koala and theater owner looking to restore his theater to its former glory by organizing the greatest singing competition. Reese Witherspoon is Rosita, a housewife piglet who wants to regain her identity, Seth MacFarlane as Mike the rat whose selfish ways cause trouble for the group, Scarlett Johansson is Ash a rocker porcupine struggling to keep her individuality, and Tarnon Egerton is Johnny gorilla who has daddy issues.
Non-Parent Review
SING is no Disney*Pixar film, but it has heart. Like all Illumination Entertainment films, the plot in SING is simple and much more kid oriented when it comes to humor. SING like DESPICABLE ME and MINIONS rely much more on physical comedy. The children love that, and it was evident in the screening when young chiidren laughed out loud.
There's something for everyone from the shy elephant afraid to shine as a singer, or a son scared to tell his father his real dream, a housewife struggling not to lose herself, or a character not giving up on his dream. I particularly related to the rebellious musician Ash voiced by Scarlett Johansson who rocked out with her singing voice.
I'll admit I was a bit bored, and had a hard time staying awake in the middle, but the final act really pumps you up once the characters put on a show-stopping performance.
SING is the perfect choice to watch during the holidays with the family.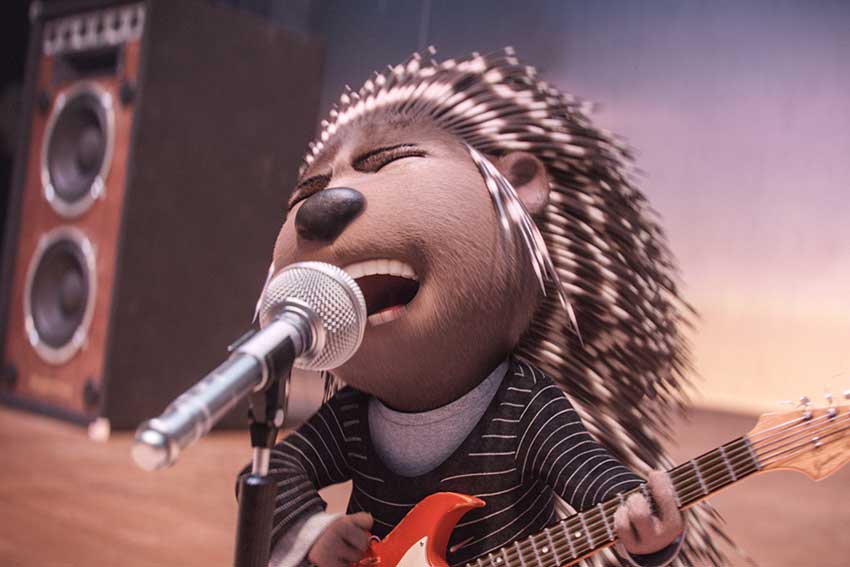 Single Mom Review
"Cute" is how my sister described the film after watching it. She most liked the message of the film which is it's never too late to follow your dreams.
11-Year-Old Girl
Although she was squirming during the movie, my neice says she enjoyed the movie and thought it was funny.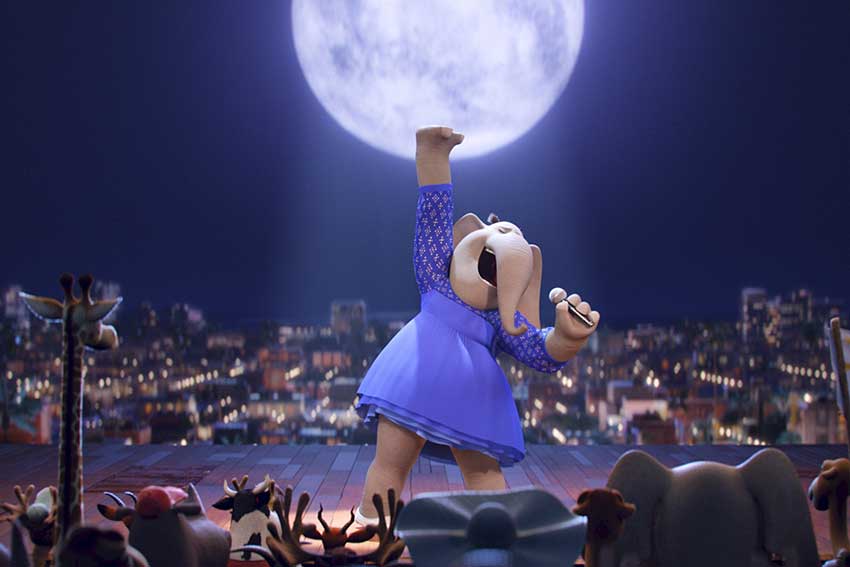 Grandparents
The first thing my parents said was how much they liked it and they wanted to see it again. SING is now on my dad's Blu-ray wish list for when the animated becomes available for home release.