Coming Soon
Details

Category: Coming Soon
Published: Thursday, 24 January 2013 15:36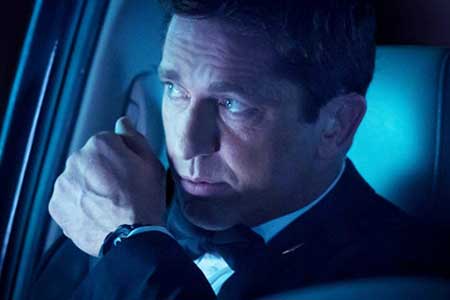 Gerard Butler plays secret service agent on presidential detail in the new action movie OLYMPUS HAS FALLEN and the trailer and new poster have been unveiled.
The White House comes under seige with President Aaron Eckhart being held hostage and its up to Gerard Butler to save the day. Like the recent Red Dawn reboot, Asians from an unspecified country seem to be the new "it" bad guys. Actor Rick Yune, James Bond's nemesis in Die Another Day, once again returns to his evil ways.
The poster for the Antoine Fuqua-directed (Training Day) action flick bares a striking resemblance to the one-sheet for Will Smith's Independence Day minus the spaceship. Given the star-studded cast (Morgan Freeman, Angela Bassett, Ashley Judd, Dylan McDermott, Radha Mitchell), we're suprised the marketing team didn't get more creative with the film's first movie poster and instead offered up a generic action image. Do A-list faces no longer sell a film? That may be the case as action is clearly the message.
The March 22nd release beats the other White House invasion movie to the punch months before. White House Down starring Jamie Foxx as the US President and Channing Tatum as the secret service agent tasked with saving the day opens in the summer. Ironically, White House Down comes from Independence Day director Roland Emmerich.