Details

Last Updated: Tuesday, 12 November 2013 15:27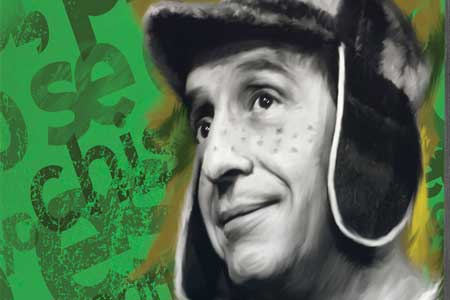 El Chavo, La Chilindrina, Kiko, La Popis, Doña Florinda, Don Ramon and some of our other favorite characters from the Mexican television show El Chavo Del Ocho land on DVD this week featuring unseen episodes.
El Chavo del Ocho is a popular long-running Mexican television sitcom created by Roberto Gómez Bolaños who you might now as El Chavo, El Chespirito, and our favorite El Chapulin Colorado which ran from 1973 to 1992. Televisa and Vivendi are releasing the first volume of the funny series on DVD starting August 28th in its original Spanish language, but El Chavo Del 8: Volume 1 also comes with English subtitles. The new home theater release also includes never-before-seen episodes from the popular franchise.

El Chavo del Ocho is a beloved and classic show featuring memorable characters like "La Chilindrina,""Kiko", "La Popis", "Ñoño", "Doña Florinda", "El profesor Jirafales", "Don Ramón", "La bruja del 71" y el Señor Barriga" and the star of the comedy series El Chavo. For those unfamiliar with the show, El Chavo is an orphaned child living in an apartment building with these kooky characters. Most of the kids are played by adults which makes the show even funnier. El Chavo narrates his adventure in the apartments with new scenarios all taking place in one setting – la vecindad in the city of México D.F.

We look forward to the other volumes, hopefully coming soon.