Coming Soon
Details

Category: Coming Soon
Published: Monday, 21 September 2020 20:43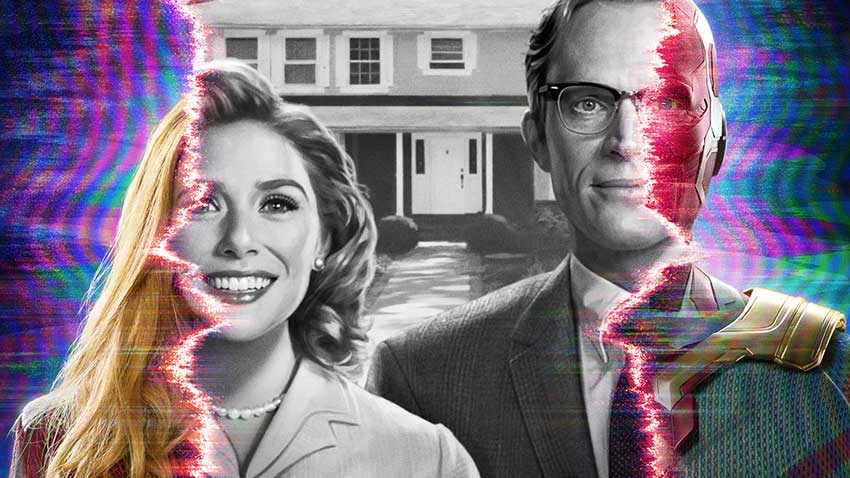 Marvel Studios premiered a new "WandaVision" trailer during Sunday night's 72nd Primetime Emmy® Awards and it poses more questions than answers. There's a lot more going on than just Wanda (Elizabeth Olsen) creating an idealistic world as a June Cleaver type in which she's living happily ever after with Vision (Paul Bettany), but something goes wrong in her manifestations. A new poster (see below) accompanied the new trailer.
While the trailer is a bit odd in it's tone, we now know the 50s is not the only era we'll find the couple in. We get a glimpse of other eras like the 60s and 80s with the wardrobe. However, external forces are interrupting her imagined bliss such as a villain played by Kathryn Hahn.
There is also a clue in the official synopsis. The description refers to Vision as "Vision-two." This begs the question whether Vision is only a figment of Wanda Maximoff's creation or is there a physical form to Vision. If you're not familiar with Vision's fate in the AVENGERS: INFINITY WAR was sealed when Thanos killed him to get the final Infinity stone.
There's a lot going on in the trailer without a cohesive explanation, but that only intrigues us more.
The Disney+ series premieres late 2020 according to the press release.
Starring Elizabeth Olsen and Paul Bettany, "WandaVision" marks the first series from Marvel Studios streaming exclusively on Disney+. The series is a blend of classic television and the Marvel Cinematic Universe in which Wanda Maximoff and Vision—two super-powered beings living idealized suburban lives—begin to suspect that everything is not as it seems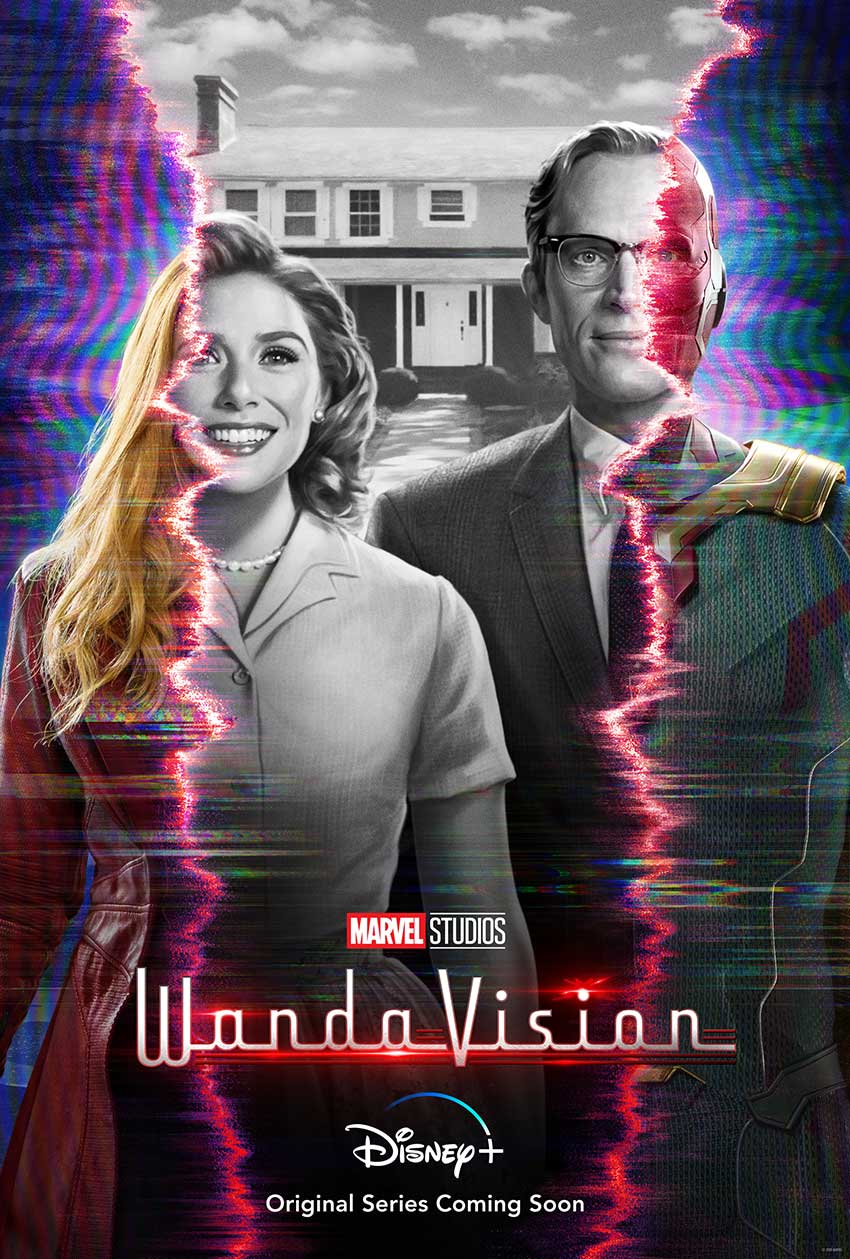 Official Press Release