Coming Soon
Details

Category: Coming Soon
Published: Wednesday, 17 September 2014 01:48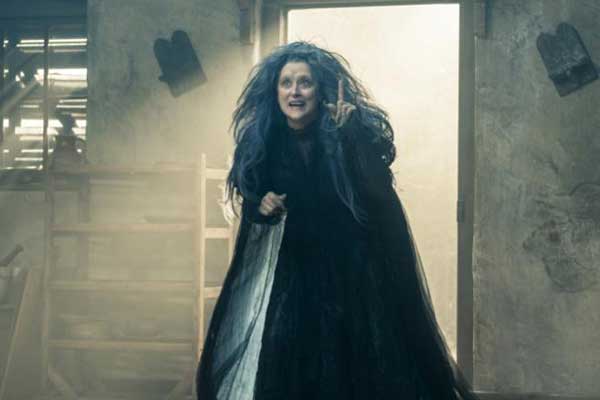 Poor Meryl Streep is not looking her best as the wicked witch in Disney's new movie poster for INTO THE WOODS.
A star-studded cast take on several Brothers Grimm Fairy tales as a musical in INTO THE WOODS. Meryl Streep, Emily Blunt, James Corden, Anna Kendrick, Chris Pine, Tracey Ullman, Christine Baranski and Johnny Depp are part of the Cinderella, Jack and the Beanstalk and Little Red Riding Hood retelling.
Meryl Streep is the first of the INTO THE WOODS characters to get a movie poster, and she's quite unattractive as the witch who places a curse on the baker and his wife (James Corden & Emily Blunt).
INTO THE WOODS opens December 25, 2014.