Coming Soon
Details

Category: Coming Soon
Published: Tuesday, 01 September 2015 17:43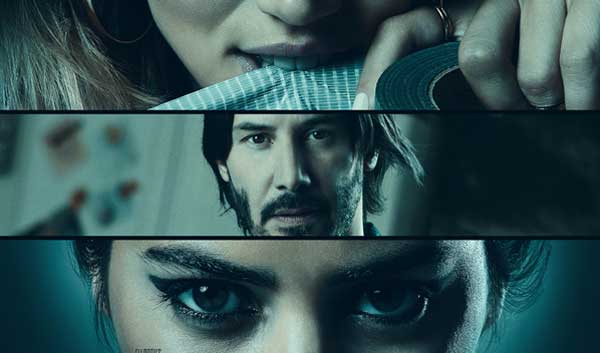 If Fatal Attraction scared men into being faithful, Eli Roth's KNOCK KNOCK will cement it into their brains forever. Every man dreams of being seduced by two gorgeous women, and Keanu Reeves is a married man who can't resist, but there is a deadly price. Watch the trailer to the horror thriller directed by Eli Roth (Hostel, The Green Inferno).
When a devoted husband and father is left home alone for the weekend, two stranded young women unexpectedly knock on his door for help. What starts out as a kind gesture results in a dangerous seduction and a deadly game of cat and mouse.

A sexy new thriller from director Eli Roth and written for the screen by Eli Roth & Nicolás López & Guillermo Amoedo and story by Anthony Overman and Michael Ronald, KNOCK KNOCK stars Keanu Reeves as the family man who falls into temptation and Lorenza Izzo and Ana de Armas as the seductresses who wreak havoc upon his life, turning a married man's dark fantasy into his worst nightmare. KNOCK KNOCK will be released by Lionsgate Premiere in theaters and On Demand on October 9th.