Coming Soon
Details

Category: Coming Soon
Published: Sunday, 03 December 2017 21:37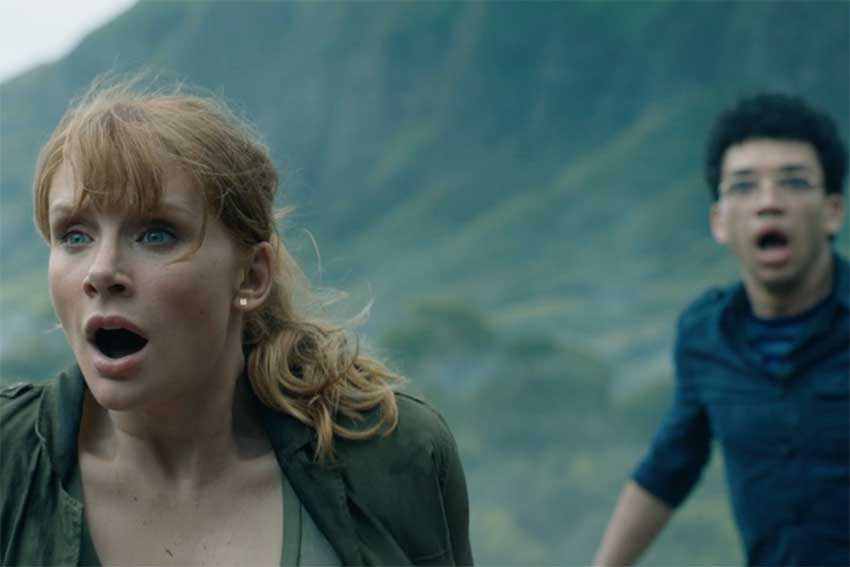 Update: Universal Pictures released another teaser before the big reveal on Thursday, and it's got Chris Pratt next to a T-Rex. Will he be wrangling that dino too?

The first trailer to the JURASSIC WORLD sequel is arriving Thursday, and Sunday we got a sneak peek with a teaser trailer that shows the human and pre-historic stars running from what looks like a volcano.

Chris Pratt and Bryce Dallas Howard return along with BD Wong and Jeff Goldblum who reprises his role as chaos theorist Dr. Ian Malcolm.

With all of the wonder, adventure and thrills synonymous with one of the most popular and successful franchises in cinema history, this all-new motion-picture event sees the return of favorite characters and dinosaurs—along with new breeds more awe-inspiring and terrifying than ever before. Welcome to JURASSIC WORLD: FALLEN KINGDOM.
#JurassicWorld #FallenKingdom trailer coming Thursday. Here's a tasty morsel. #jurassicpark #trailer #chrispratt #brycehoward pic.twitter.com/lnTK1cQJNR

— CineMovie TV (@CineMovie) December 4, 2017
Stars Chris Pratt and Bryce Dallas Howard return alongside executive producers Steven Spielberg and Colin Trevorrow for Universal Pictures and Amblin Entertainment's Jurassic World: Fallen Kingdom. Pratt and Howard are joined by co-stars James Cromwell, Ted Levine, Justice Smith, Geraldine Chaplin, Daniella Pineda, Toby Jones, Rafe Spall, while BD Wong and Jeff Goldblum reprise their roles.
Directed by J.A. Bayona (The Impossible), the epic action-adventure is written by Jurassic World's director, Trevorrow, and its co-writer, Derek Connolly. Producers Frank Marshall and Pat Crowley once again partner with Spielberg and Trevorrow in leading the team of filmmakers for this stunning installment.