Details

Last Updated: Saturday, 16 July 2016 11:29
Written by Lupe R Haas
5. Benjamin Bratt in TRAFFIC (2000)
Benjamin Bratt can't get away from playing kingpins. In this Academy-Award winning film starring Michael Douglas and Benecio Del Toro, THE INFILTRATOR star Benjamin Bratt stands out in a pivotal scene as a drug lord who challenges a pregnant Catherine Zeta Jones to do a line of cocaine to prove the purity of the drugs she is selling.
'The Infiltrator's' Benjamin Bratt Talks Latinos in Hollywood: 'Things Are Worse'
'The Infiltrator' Star Bryan Cranston Talks Approach To Keeping It Non-Sexual with Diane Kruger's Character
4. Johnny Depp in BLOW (2001)
Johnny Depp stars in the story of George Jung, the man who established the American cocaine market in the 1970s.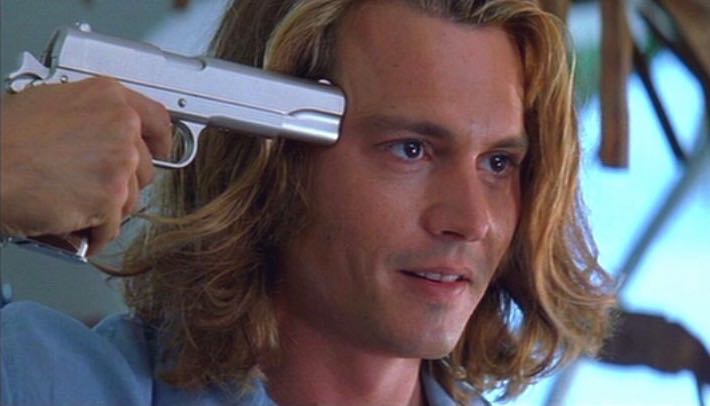 3. Salma Hayek IN SAVAGES (2012)
Taylor Kitsch stars in the Oliver Stone film about pot growers Ben and Chon who face off against the Mexican drug cartel, led by Salma Hayek, who kidnapped their shared girlfriend.
2. Wagner Moura in NARCOS
The Netflix series is extremely compelling you can't help but binge-watch the entire season 1 in one sitting, largely thanks to star Wagner Moura's compelling performance as the most famous real-life drug dealer, Pablo Escobar.
1. Al Pacino in SCARFACE (1983)
The godfather of all drug for movies, Al Pacino stars with Michelle Pfieffer in the iconic film where in Miami in 1980, a determined Cuban immigrant takes over a drug cartel and succumbs to greed.