Details

Category: Interviews
Last Updated: Friday, 30 October 2020 00:54
Published: Friday, 30 October 2020 04:44
Written by Lupe R Haas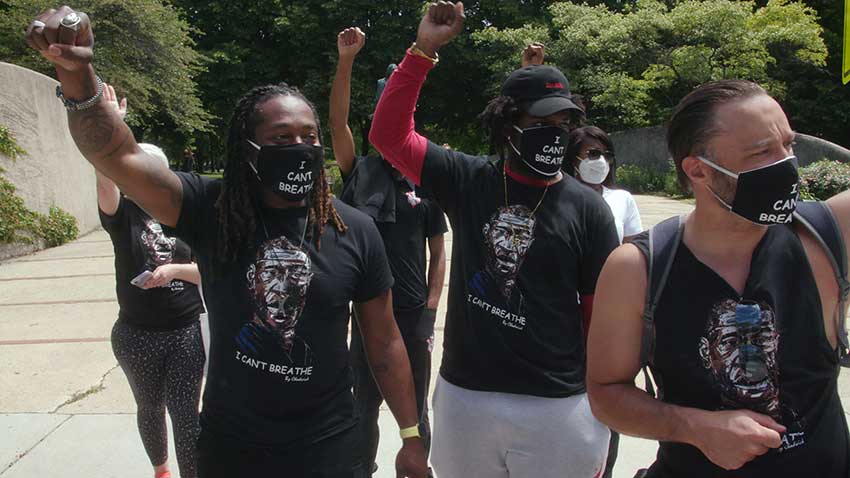 Chicago, America's third-largest metropolis has been painted as a violent city by the U.S. President's rhetoric. Oscar®-nominated documentarian Steve James ("America to Me," "Hoop Dreams") shot a five-part documentary about is longtime hometown to show the multi-faceted city, the crowded 2018 Mayoral race, and the communities of Chi-Town in "City So Real."
James tells CineMovie he took to the streets as an observer listening to the vastly different demographics in the segregated communities. The director shot over 400 hours of footage but edited it down to five hours. The docuseries was originally four episodes, but when the pandemic and George Floyd killing occurred, he picked up the camera to catch up with the Chicago mayor Lori Lightfoot in light of the new crisis.
CITY SO REAL premieres on National Geographic Thursday, October 29.
MORE ABOUT CITY SO REAL
The series begins in the haze of mid-summer 2018, as Mayor Rahm Emanuel, embroiled in accusations of a cover-up related to the police shooting of an African American teenager, Laquan McDonald, shocks the city by announcing he won't seek reelection.
An unprecedented 21 candidates emerge in a diverse and crowded field as they engage in a no-holds-barred battle for a chance to shape Chicago's uncertain future. The series' final episode picks up a year after the mayoral election in 2020, as the city simultaneously grapples with the COVID-19 pandemic and the widespread social upheaval following the death of George Floyd. An already fractured city is further divided by the economic, political and social fallout, which plays out on the streets as police clash with protesters, bringing rise to a generational moment that promises to change the city forever.
In candid interviews with residents throughout the city, the series captures Chicago's indomitable spirit as well as its seemingly insurmountable challenges. CITY SO REAL is a gritty and loving depiction of a quintessentially American city that is at once fiercely unique and a microcosm of the nation—and our world—as a whole.
kkk