Details

Created: Friday, 30 March 2018 20:09
Published: Saturday, 31 March 2018 01:34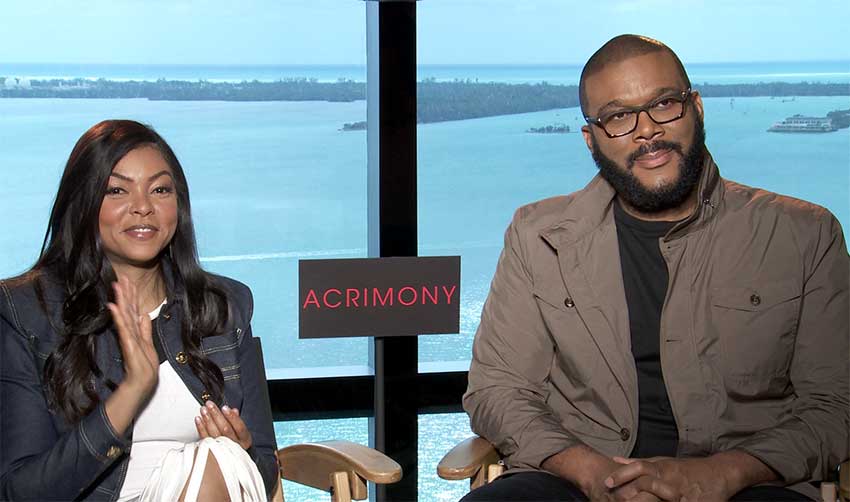 Tyler Perry brings us another terrifying tale of a marriage and betrayal in ACRIMONY. The writer/director tells us where that interest in relationships come from and his leading lady Taraji P. Henson describes how this character is much different than her Cookie persona on "Empire."
Taraji P. Henson's Melinda in ACRIMONY is not your average woman scorned, but a woman with serious psychological issues. Melinda makes Glenn Close's FATAL ATTRACTION looks like a demure woman. When Melinda's ex-husband flourishes in his career after years of supporting him and finds a new woman, Melinda loses it and is hell bent on revenge.
Our Miami correspondent Valentina Patruno sat down with Tyler and Taraji to discuss the inspiration behind the story, and why he's fascinated by matrimony and betrayal.
ACRIMONY is now playing in movie theaters.