Details

Category: Interviews
Created: Thursday, 17 February 2011 14:00
Published: Thursday, 17 February 2011 14:00
Written by Lupe Haas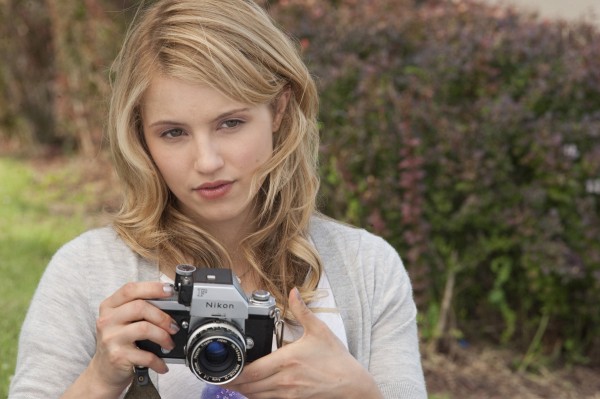 Being on a hit television series certainly opened doors for Glee's Dianna Agron who stars in I AM NUMBER FOUR but she still finds herself fighting for roles.

Dianna Agron hits the big screen in her first-starring role as Sarah in the suspense thriller I AM NUMBER FOUR with Alex Pettyfer this February. She plays the love interest to John Smith (Alex Pettyfer) aka Number Four, an extraordinary man with special abilities on the run from his ruthless enemies.
Listen to interview below.

While Glee's recent Golden Globe and Emmy Award has cemented the show as a critic and fan
favorite, starring on a hit show doesn't automatically translate into movie roles. "It's a double-edge sword. I've seen the both sides of it," according to Dianna. "Glee has given me the opportunity to be in rooms and have something to talk about."
Listen to Dianna Agron Interview
During most television hiatus, t.v actors book movie roles in between but Dianna found that many producer and directors are "afraid" to lock in an actor during the hiatus in fear of running into problems, if delays occur in film production. That was the case with casting Dianna as the leading lady to Alex Pettyfer in I AM NUMBER FOUR. I AM NUMBER FOUR director D.J. Caruso (Eagle Eye, Disturbia) had those initial concerns but eventually the role of Sarah went to Dianna at the last minute.
Heroes and Veronica Mars, views herself as an up and coming actress but others do not see her as a newcomer. "Sometimes people do want that public awareness. Other times, they want someone who is unknown" which is most of the time, said the Glee actress. "I am up and coming," proclaims the actress.

Eventually the actress said it's not about getting movie roles but picking projects "that speak to you" and not because they work out time wise. Dianna plans to write her own projects in the future and not merely relying on Hollywood to supply the good parts.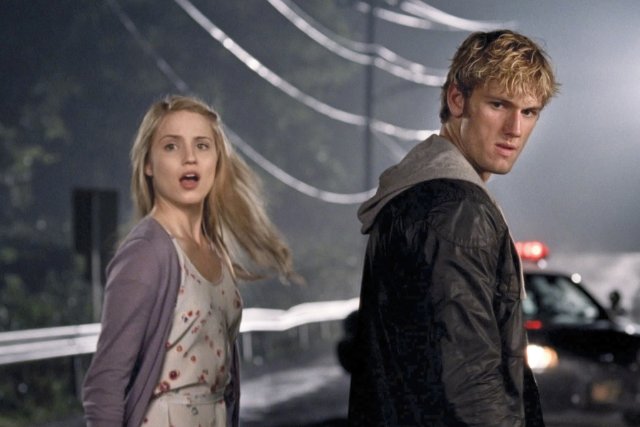 After I AM NUMBER FOUR opens in theaters February 18, we're sure this glee-full actress we'll be a mainstay on the big screen. Dianna's I AM NUMBER FOUR co-star and current boyfriend Alex Pettyfer certainly believes in her movie star appeal. "Diane is a amazing actress whose got this real old school movie star feel to her," said the English-born actor. "She's such a lovely person to be around and it was fun to make this experience with her."
Catch Dianna Agron in her big screen debut alongside Alex Pettyfer in I AM NUMBER FOUR this Friday at the movies.