Details

Category: Interviews
Created: Saturday, 21 April 2018 19:33
Published: Saturday, 21 April 2018 19:47
Written by Lupe R Haas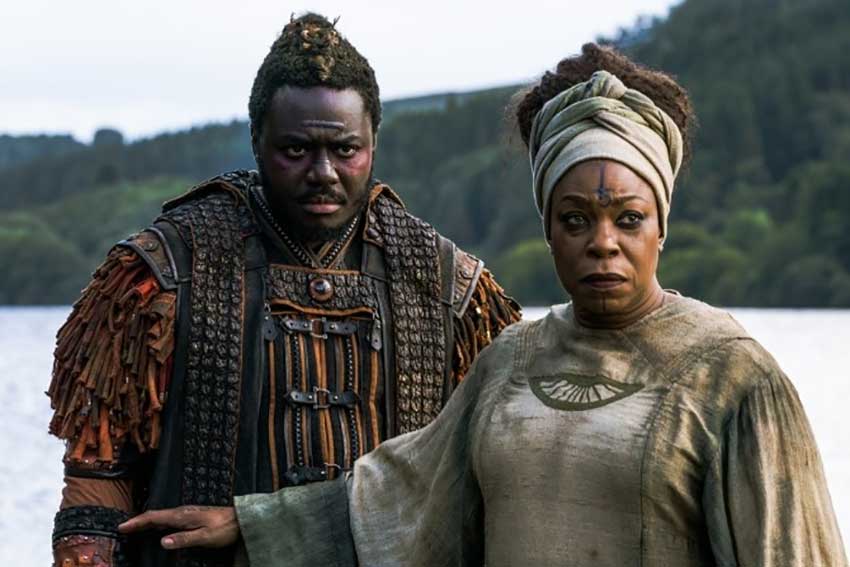 INTO THE BADLANDS season 3 premieres Sunday, April 22 on AMC, and stars Daniel Wu, Nick Frost, Lorraine Toussaint and creator/producer Alfred Gough revealed at WonderCon what's new for the new season. Watch below.
In season 3, Sunny returns to the Badlands, seeking a cure for his son Henry. The Widow and Chau wage a bloody civil war, and a new threat emerges. Producer Gough teases the season will revolve around Sunny as a single fatther trying to save his son among the chaos.
At WonderCon in March, the cast and creator/executive producer revealed a few things about season 3. For one, the new shows will heighten the martial arts with more CROUCHING TIGER, HIDDEN DRAGON. The show will continue to be inspired by Chinese cinema, Japanese samurai films and Sergio Leone films, according to producer Gough. When it comes to the world building, they don't look to the BLADE RUNNER and MAD MAX for the look either. You will see a steampunk vibe as well which makes the Badlands a colorful setting.
Nick Frost will be bringing the comedy like a scene in a market place where his character grabs an octopus and uses them as nunchucks.
The crew reveal a lot more for the new shows in the video below.