Details

Created: Monday, 17 December 2018 18:27
Published: Monday, 17 December 2018 18:57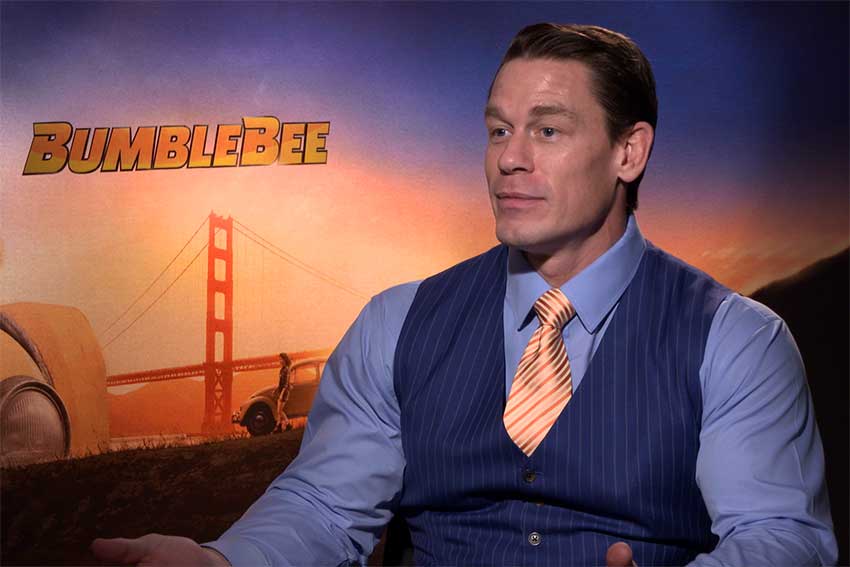 John Cena is the funny tough guy "Agent Burns" in the BUMBLEBEE movie, but he can admit he got a little teary-eyed watching Hailee Steinfeld's performance with the lovable Transformer. He's also telling CineMovie there's a lot of f-bomb outtakes from the PG-13 movie. Watch the video interview below.
BUMBLEBEE opens in movie theaters December 21. In the TRANSFORMERS spin-off, Bumblee finds refuge from the Decepticons in a small California beach town where 18-year-old Charlie (Steinfeld) discovers the VW bug and they form a bond.
John Cena has taken the comedy route with his last few films (BLOCKERS, FERDINAND, DADDY'S HOME TWO), and he was ready to play it straight as a government agent in BUMBLEBEE, but director Travis Knight wanted his character to be less edgy. On set, he did just that but he couldn't help and throw out a few f-bombs along the way. He explains in the video below how the director reigned him in, and why he was emotional watching BUMBLEBEE.