Details

Category: Interviews
Created: Tuesday, 26 July 2016 07:54
Published: Tuesday, 26 July 2016 07:55
Written by Lupe R Haas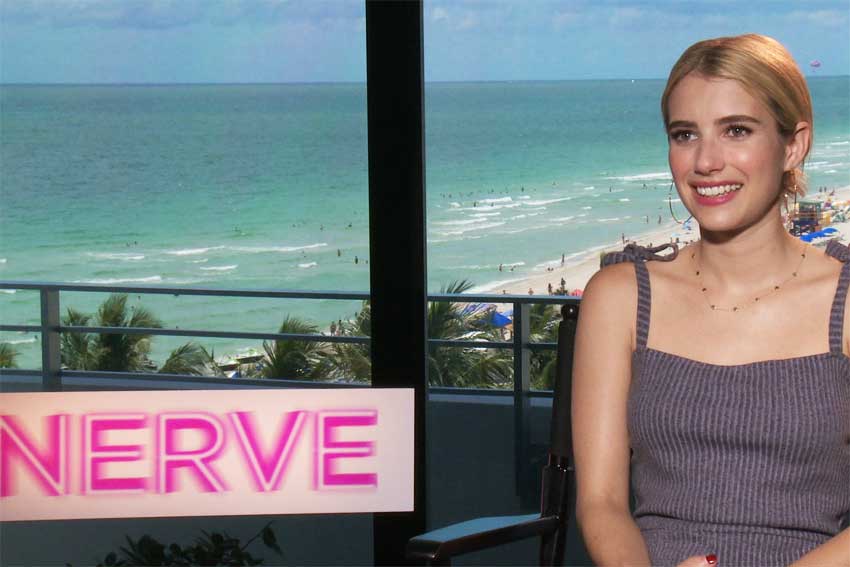 Emma Roberts is playing an online game of truth or dare for money in her new movie, NERVE, and CineMovie is talking to her in Miami about what the movie has to say about today's social media craze. CineMovie's Michael Angelo Gonzales sat down with the NERVE star to discuss her new movie, online haters and how much nerve she's got when it comes to being brave.
NERVE is in movie theaters July 27.