Details

Category: Interviews
Created: Monday, 25 March 2019 14:52
Published: Monday, 25 March 2019 19:38
Written by Lupe R Haas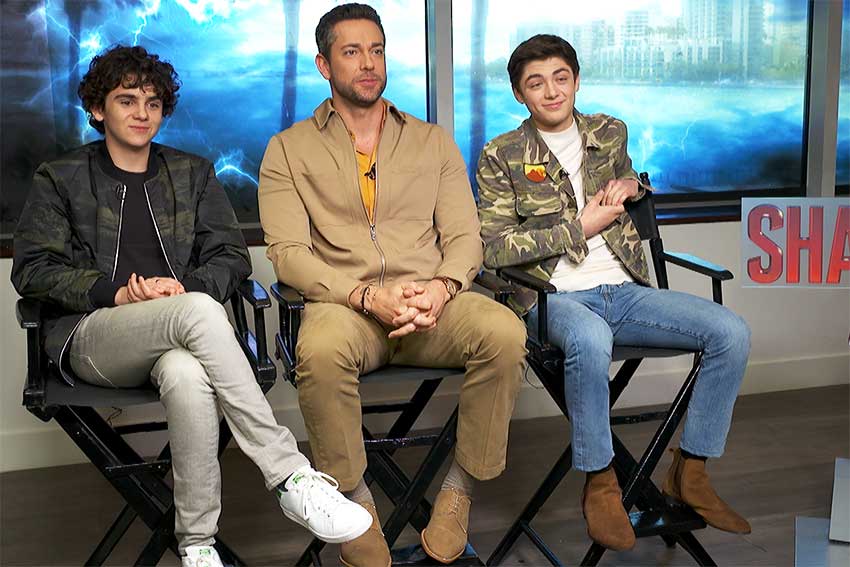 It wasn't a stretch for Zachary Levi pretending he was a kid trapped in an adult man's body in SHAZAM!. The self-professed comic book nerd along with his teen costars, Jack Dylan Grazer and Asher Angel, sat down with CineMovie in Miami to talk superhero films and every boy's dream to become a superhero... at least on celluloid.

In the interview below, Levy reveals his role as Shazam fulfills his goal in life which is to feel joy and share it with the world. He states that's the reason he became an actor. He may have completed that mission with critics calling SHAZAM!, one of the most fun film out of the DCEU.

While Levi dons the Shazam suit, Asher Angel is the teen version of Billy. Jack Dylan Grazer plays Billy's foster brother and mentor whose knowledge of superhero comics helps Billy become the hero he's meant to be. Don't call him a sidekick but more of a maestro as he puts it in our interview below.

SHAZAM! hits movie theaters April 5.