Details

Category: Interviews
Created: Friday, 15 August 2014 10:23
Published: Friday, 15 August 2014 10:23
Written by Lupe R Haas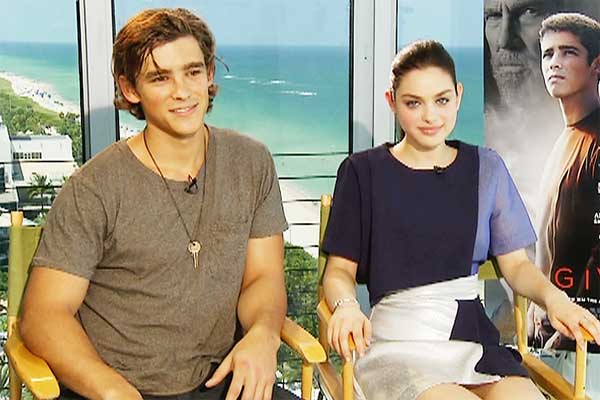 We're having fun in Miami with the young stars of THE GIVER, and the conversation keeps revolving around drinking. We're also asking THE GIVER stars what would be the worst jobs would be if this society was like the one in THE GIVER where their occupations were chosen for them.
Brenton Thwaites and Odeya Rush are also telling CineMovie's Kelly Blanco about working with veteran actors Jeff Bridges and Meryl Streep. THE GIVER is based on Lois Lowry's beloved young adult novel of the same name.
In THE GIVER, this perfect community lives in a world without emotions in order to keep the peace. Brenton Thwaites (Oculus, Maleficent) plays Jonas who is given the job of holding all the past secrets from the Giver played by Jeff Bridges. Odeya Rush is Jonas' love interest who also discovers the feelings they were denied in the utopian society. THE GIVER is now playing in movie theaters.