Details

Category: Interviews
Created: Tuesday, 19 May 2015 19:25
Published: Tuesday, 19 May 2015 19:25
Written by Lupe R Haas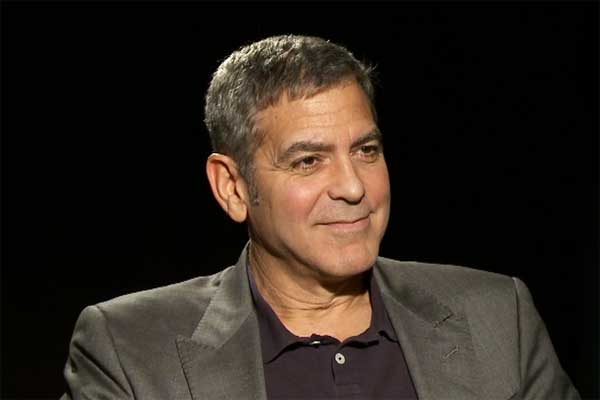 George Clooney signed on to star in Disney's TOMORROWLAND because he liked the positive message behind the film, and he was more than happy to appear in an original story that seems rare nowadays in Hollywood. Clooney is also revealing how he entertained the young troops on the TOMORROWLAND set, which involved rapping to Sugar Hill Gang classics. Watch the video interview below.
George Clooney stars in Disney's TOMORROWLAND as a former boy-genius inventor living a secluded life until a young optimistic, bright teen (Britt Robertson) and a girl from the future (Raffey Cassidy) force him to return to a mysterious time and place called Tomorrowland.
At the Los Angeles press conference for TOMORROWLAND, Clooney admitted to not being thrilled when he saw the description of his character as a "55-year-old has been." Joking aside, he credits Disney for making a summer film that was not an adaptation of another existing property. The title, however, was borrowed from Disneyland's futuristic themed area in the amusement park.
The recent newlywed also joined the TOMORROWLAND cast because of the underlying theme of the story.
"We live in a world where you turn on your television set, and it's rough out there. It's not fun, and can really wear on you after a period of time. We're seeing generations feeling as if it's sort of helpless in a way. What I love about it is - it speaks to the idea that your future is not pre-ordained and pre-destined, and if you are involved. A single voice can make a difference and I believe in that. There's still so much that we all can do to make things better. And I liked it."
Later he opened up about his rapping skills, and why he resorted to it when they were shooting in the cold water on the set of TOMORROWLAND.
TOMORROWLAND opens May 22.