Details

Category: Interviews
Created: Thursday, 15 August 2013 23:32
Published: Thursday, 15 August 2013 23:32
Written by Lupe Haas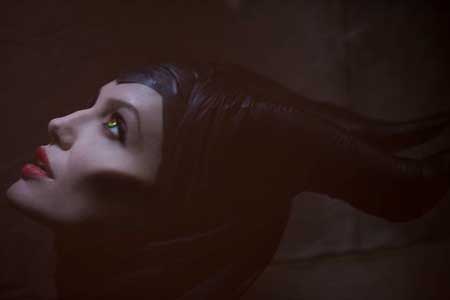 Angelina Jolie not only had a hand in designing Malificent's signature look and horns, according to director Robert Stromberg, but the star also cast her daughter in the origins story based on Disney's Sleeping Beauty tale.

Angelina Jolie made an appearance at the D23 presentation Saturday, August 10th along with director Robert Stromberg to unveil Malificent's look for the first time. Afterwards, the first-time film director told CineMovie Angelina Jolie had a specific look in mind for the character which came to fruition with the help of special makeup effects artist Rick Baker (Men in Black, Star Wars, Hellboy). Jolie, according to Stomberg, spent three hours in the makeup chair everyday for the prosthetics to be applied.

Jolie and Brad Pitt's youngest daughter Vivienne Jolie-Pitt makes her acting debut as a young Princess Aurora who is later played by Elle Fanning as a teen. Stromberg adds that not only was Vivienne a natural as a first-time actress, but that Angelina is a great mother who always had her family by her side. He reveals his kids and the Jolie-Pitt clan often visited the set.

Sharlto Copley, Elle Fanning and Juno Temple also star in MALIFICENT when it opens July 2, 2014.