Details

Category: Interviews
Published: Thursday, 08 September 2011 08:51
Written by Lupe Haas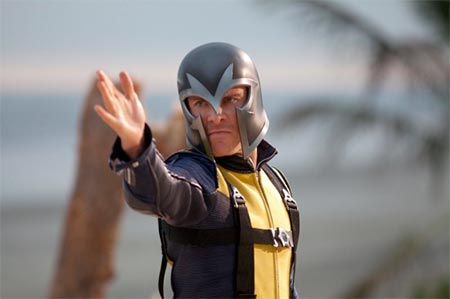 Producer Lauren Schuler Donner is one of the most successful and prolific producers in Hollywood, and this week she's promoting her most successful franchise to date - the X-Men's prequel First Class coming to DVD and Blu-ray September 9. CineMovie sat down with the producer from all-five X-Men movies and spin-offs (X-Men: Wolverine) who gave us the scoop on the sequel to First Class, Deadpool, and how she goes about finding a good project. And for those trying to break into the business, she breaks down what she looks for in a feature film script.


Q: This movie was a fan and movie critic favorite. How rare is that for a superhero film and were you surprised with the success of X-Men: First Class?
Yes! Yes! Yes! It's always a surprise. You never know. You just don't know your audience. Nobody does. And in the first X-men, Brian [singer]and I sat in the cutting room and we said our careers are over. We'll never work again. We were just shocked that it did well... you just don't know. But for this one, we were thrilled. The reviews were the biggest surprise of all. It was so nice to be appreciated, because usually these movies don't get reviewed that well.


Q: How involved are you with DVD & Blu-ray extras?
Very. From the very first day, anything that's drawn or written, anytime we're doing costumes or trying different things - we always have a video camera there to capture it all. And I'm aware from the very first day that this will be on the DVD.

Q: What is the status for the sequel to First Class?
We're seriously discussing it now.

Q: What can you say about Deadpool? Is it still in the works with Ryan Reynolds?
Absolutely. I wouldn't make it without Ryan. Absolutely. I mean can you see anybody else playing Deadpool?

Q: As a producer, how do you go about picking your film projects? Can you give tips to struggling screenwriters on what to avoid in scripts?
Screenwriting is your ticket in and everything we do is based on script. It needs to be original. First and foremost, your character has to be really fleshed out. I mean specifics, so that you get to know the character. The character needs a lot like: Will Dorothy get home? Will Bogart get Bergman? Will Richard Dreyfess kill Jaws? And that's what holds you in your seats. And that's what drives the character through the movie. That's what gets complicated and then resolved at the end.

So I would say to a struggling screenwriter-Attention to detail in terms of your character is essential. Make sure your plot is original. Go for the unexpected. Don't let the clock turn you away. Turn it on its head. Come at it sideways. And I think humor helps. Even in a serious movie, you need an outlet. Everybody needs to weave a little bit of humor in... And make it about something. Give it a theme. Even if it's a comic book movie, it needs a theme and needs to be grounded with one.


Donner is currently in pre-production on a sequel to X-Men: Wolverine starring Hugh Jackman. X-MEN: FIRST CLASS is on DVD and Blu-ray September 9, 2011.