Details

Last Updated: Monday, 03 August 2020 10:30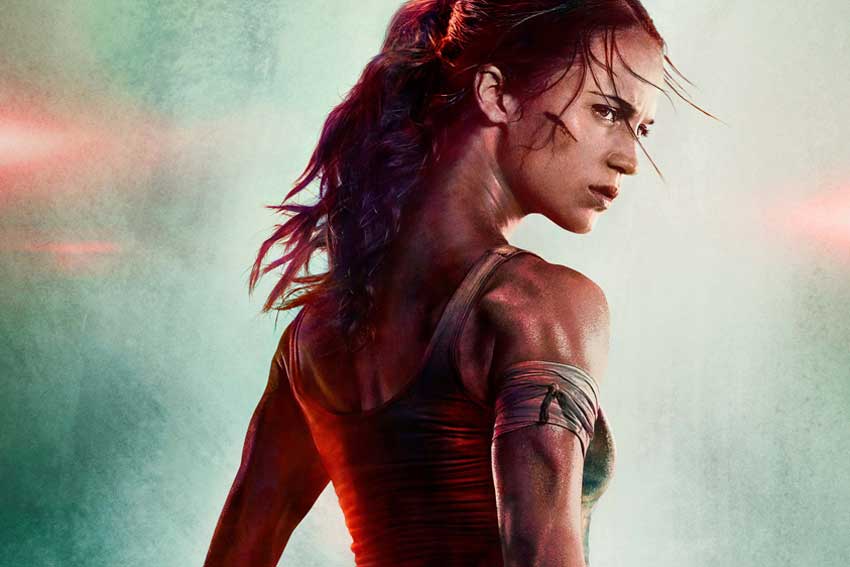 It's been two years since the Alicia Vikander TOMB RAIDER reboot, and with some new information on the loose, fans are gearing up for the hotly anticipated sequel. While production was originally slated for summer 2020, predicable delays have pushed it back into what is looking increasingly likely to be a late 2021 release date. Having scoured the internet for information, here's what we know so far.
Tomb Raider 2
Plot details are fairly sparse at the moment, though the prior film leads us to believe that Lara will likely be dealing with the revelations exposed in the previous entry. The big bad company franchise, Trinity, has been found to have close ties to the Croft family fortune, a development that is not likely to sit well our heroine.
Given her growth into the role throughout the last movie, and her acquisition of the classic double handguns, expect TR2's Lara to be much more confident in her abilities than before. Likely this will manifest in even more spectacular action scenes against the Trinity threat, and with Vikander's impressive athleticism, we have faith that justice will be done.
Also of note, the Tomb Raider sequel will be penned by Amy Jump, with her husband Ben Wheatley taking the reigns as director. Other cast and crew are yet to be announced, but given the carnage of the first Tomb Raider film, we would be surprised to see anyone other than Kristen Scott Thomas return.
The Tomb Raider Legacy
Of course, this isn't the first series of TOMB RAIDER films, or even close to the first in the enormous line of licensed Tomb Raider media. Far from just traditional video games and film, the series of TOMB RAIDER has now even spread as far as online casinos like on Genesiscasino.com/en-gb. This slot game, finding itself among dozens of other original and licensed properties, shows just how endearing the idea of Lara Croft has become.
Originating in 1996, the first Tomb Raider was released on PlayStation, Sega Saturn, MS-DOS, and more. Even among the extremely competitive market at the time, the game proved an instant classic as explored by pcgamer.com/the-history-of-tomb-raider. Playing into the success were the dual pistols of action-adventure gameplay and the strength of Lara Croft as a character.
Over the years the games would stay true to their adventurous roots, while increasingly leaning into ideas such as supernatural powers and international conspiracy theories. Eventually becoming what some fans saw as convoluted, the main series underwent a reboot in 2013. It was this reboot that saw a much more grounded Lara, far from the more ostentatious design of the previous titles which was so well illustrated by Angelina Jolie's representation.
Lara's Future
Today, the main game series of Tomb Raider sits in hiatus. Still a popular property by any measure, the reboot trilogy's origin story has now come to a close. All is not done for Lara, however, as it's quite likely we could see a new trilogy begin in the wake of the next console generation. At the very least, there are hints on websites such as gameshedge.com/new-tomb-raider which indicate heavy interest from series development veterans.
Until then, we still have the officially announced film to look forward to, as well as what could be timelier side-entries in the game series such as Guardian of Light and Temple of Osiris. Lara might not be the face of gaming she once was, but make no mistake, the series is still far from being put out to pasture.