Details

Last Updated: Monday, 18 July 2016 14:27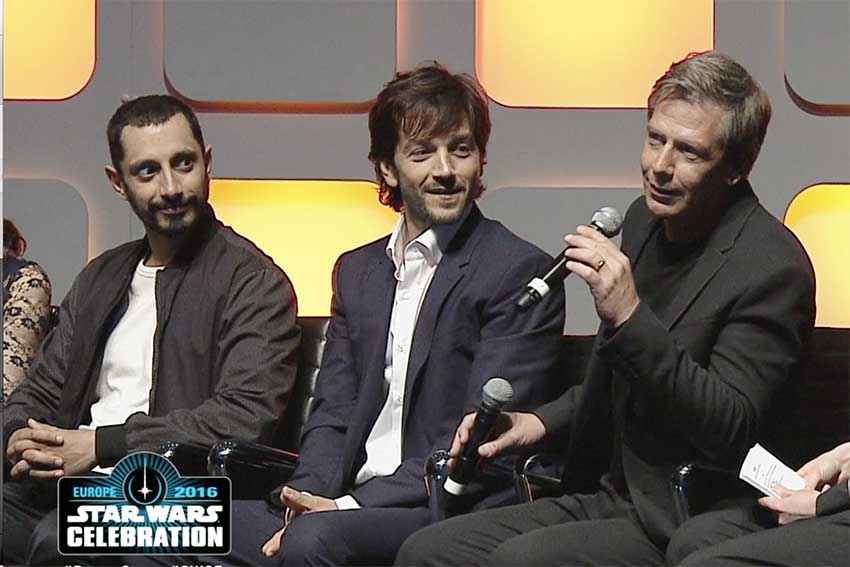 ROGUE ONE director Gareth Edwards, Kathleen Kennedy and the stars of the new Star Wars anthology talk about their characters for the first time during the Star Wars Celebration Europe panel. Felicity Jones, Diego Luna, Forest Whitaker, Ben Mendelsohn, Mads Mikkelsen, Alan Tudyk, Riz Ahmed, Donnie Yen and Wen Jiang revealed details about their role in the Star Wars universe.

Hearing from the stars about their roles only adds excitement to the first, highly-anticipated Star Wars anthology film. During the panel, Edwards also talke about his work with James Earl Jones as he returns to voice the most iconic villain of all time, and of course to confirm he will be in it saying "power," which not only nerded Edwards out but fans alike.

ROGUE ONE: A STAR WARS STORY opens December 16.