Details

Last Updated: Thursday, 23 February 2017 09:14
Written by Lupe R Haas
David Madden, President, Entertainment, Fox Broadcasting Company made the announcement Wednesday. With the announcement, the press releases gives some details as to what to expect as some shows wrap up their season one run.
Only three more episodes of STAR remain before the jaw-dropping season finale, airing Wednesday, March 15 (9:00-10:00 PM ET/PT) on FOX. As the season comes to a close, news of Otis' murder continues to wreak havoc on God's Blessings Beauty Salon and threatens to break up the family, as the girls will face life-changing decisions that could tear them apart. Special guest stars set to appear on STAR over the next four weeks include Naomi Campbell, Big Boi, Rickey Smiley, Missy Elliott and Paris Jackson.
"Lee Daniels is a true visionary and he and Tom Donaghy have delivered a series with a unique and meaningful point of view," said Madden. "Our incredible cast, led by Queen Latifah and Benjamin Bratt, instantly infused their characters with tremendous depth and passion, and the show has proved to be both powerful and really entertaining. We are thrilled that this STAR will continue to shine for a second season."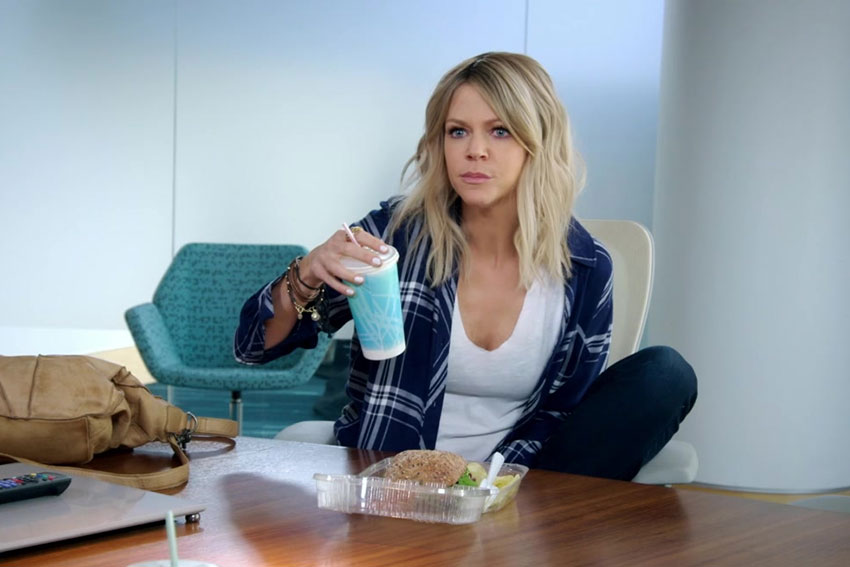 Delivering an average Multi-Platform audience of more than seven and a half million viewers, STAR is an emotionally powerful drama that follows three talented singers – running from their pasts and desperate for a new start – with ambitions of stardom, as they navigate the cut-throat music business. The series features Queen Latifah, Benjamin Bratt, Jude Demorest, Brittany O'Grady, Ryan Destiny, Amiyah Scott and Quincy Brown.
The hit comedy THE MICK, starring Kaitlin Olson, will also be returning next fall. "From the earliest stages of development, all of us at FOX had enormous faith in THE MICK, and it hasn't disappointed," said Madden. "Kaitlin is a fearless comedic force, and the rest of the cast has just proven to be phenomenal. John and David Chernin have a very clear vision of what this show is, and they execute on that vision each week to perfection. We really couldn't be happier with THE MICK, and we're so thrilled to renew the series for a second season."
Delivering an average Multi-Platform audience of eight million viewers, THE MICK is a comedy about an unapologetic degenerate (Kaitlin Olson) who suddenly finds herself stuck raising her spoiled niece (Sofia Black-D'Elia, "The Night Of") and nephews (Thomas Barbusca, "Middle School: The Worst Years of My Life"; newcomer Jack Stanton) in affluent Greenwich, CT. It's pretty much everything she never wanted. Regardless, she's determined to rise to the occasion and transform these little monsters into honest, hard-working, decent members of society – something she knows absolutely nothing about. The series also stars Carla Jimenez ("Last Man Standing") and newcomer Scott MacArthur.
Produced by 20th Century Fox Television, THE MICK was created/written by John Chernin ("It's Always Sunny in Philadelphia") and Dave Chernin ("It's Always Sunny in Philadelphia"). The Chernin brothers, Nicholas Frenkel ("It's Always Sunny in Philadelphia") and Oly Obst ("Barely Famous"), along with Randall Einhorn ("Nurse Jackie," "The Office"), who directed the pilot episode, are executive producers. Kaitlin Olson is a co-executive producer on the series. "Like" THE MICK on Facebook at facebook.com/TheMickFOX/. Follow the series on Twitter @TheMickFOX and join the discussion at #TheMick. See photos and videos on Instagram @TheMickFOX.
FOX third renewed show is for the hit action drama LETHAL WEAPON. LETHAL WEAPON continues to fire on all cylinders," said Madden. "Every week, it delivers a big, fun rollercoaster ride, but also remains touchingly human and genuinely emotional, and that's due to the chemistry that's developed not only between Damon Wayans and Clayne Crawford, but the entire cast. We want to thank our producing partners, Warner Bros., as well as Matt Miller, McG, Dan Lin and Jennifer Gwartz, who have done a fantastic job in crafting a series for which a second-season order is well deserved."
LETHAL WEAPON delivers a total Multi-Platform average audience of 11 million viewers and ranks among the Top 5 new series this season.
Combining action and drama with ride-or-die friendship and humor, LETHAL WEAPON reimagines the hit movie franchise, as it follows classic cop duo Riggs (Clayne Crawford, "Rectify") and Murtaugh (Emmy Award nominee Damon Wayans, "My Wife and Kids," "In Living Color"), who work a crime-ridden beat in modern-day Los Angeles. Grief-stricken after the loss of his young wife and unborn child, ex-Navy SEAL-turned-detective MARTIN RIGGS moves to California to "start over" at the LAPD. He's paired up with ROGER MURTAUGH, who's just coming back to the job after a near-fatal heart attack. Riggs' penchant for diving headfirst into the line of fire immediately clashes with Murtaugh's prudent, by-the-book technique. One has everything to live for, the other has nothing to lose.