Coming Soon
Details

Category: Coming Soon
Published: Tuesday, 10 December 2019 00:17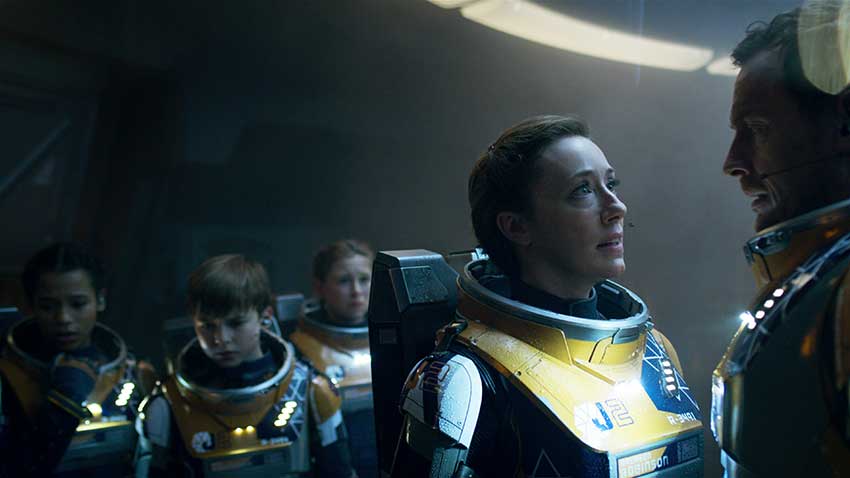 Family members may go missing this Christmas locked in their rooms watching "Lost in Space" season 2 when the Netflix show returns December 24. Season 2 picks up after the Robinson family were sucked into another galaxy.
Toby Stephens, Molly Parker, Maxwell Jenkins, Mina Sundwall, Taylor Russell, Ignacio Serricchio and Parker Pose return, and in the new preview - they meet other human survivors and more robots.
In season 1, the Robinsons and crew deal with harsh terrain but in season 2 - they have to navigate in rough waters. Also Smith (Pose) seems to have redeemed herself somehow and become part of the team after her devious ways in season one got her locked up.
Synopsis:
There's more danger — and adventure — ahead for the Robinson family! With the Jupiter 2 stranded on a mysterious ocean planet without their beloved Robot, the Robinsons must work together, alongside the mischievous and manipulative Dr. Smith and the always charming Don West, to make it back to the Resolute and reunite with the other colonists. But they quickly find all is not as it seems. A series of incredible new threats and unexpected discoveries emerge as they look for the key to finding Robot and safe passage to Alpha Centauri. They will stop at nothing to keep their family safe... survival is a Robinson specialty after all.