Details

Last Updated: Monday, 04 April 2016 05:07
The chance that a sequel 14 years later could be any good is slim, but MY BIG FAT WEDDING GREEK 2 is a fun-filled two hours. It's not without its problems, but the laughs keep the wrongs at bay for a jolly good time.
Nia Vardalos is back as Toula 17 years after tying the knot with her non-Greek husband Ian (John Corbett), and living three-doors down from the Portokalos family. Their 17-year-old daughter Paris (Elena Kampouris) will be choosing a college soon, and her parents worst dream that she'll leave the nest for a faraway higher education. Watch Trailer
The Portokalos family is as rowdy as ever causing havoc especially with Paris' who is the one having a cultural identity crisis this go around. In the original film, Toula suffers an identity crisis in part because of her Greek family imposing their cultural ways on her. In the sequel, she's having a different sort of identity crisis in regards to motherhood. She's identified with being a mother and now her daughter may "leave her," if she chooses a New York college versus staying local. The theme will be very relatable to women and men when it comes to their children. She's also dealing with having to be the "fixer" in the family when problems arise. Relate ability is what made the first endearing, and here it works equally.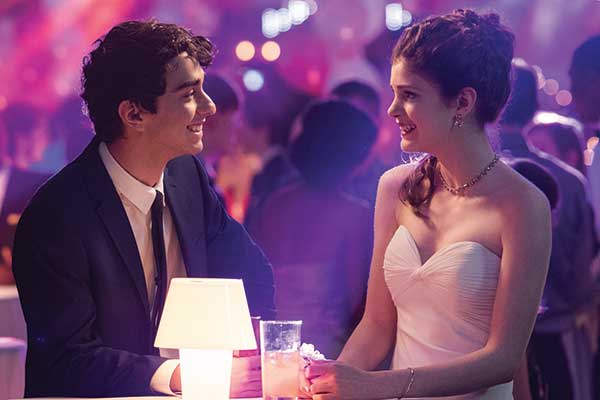 That storyline, however, is a minor one with more emphasis placed on the other Greek wedding. Turns out Toula's parent Gus and Maria were never officially married so the planning of the nuptials takes center stage with Toula's parent having their own marital crisis.
The Portokalos family once again provides all the laughs with Aunt Voula (Andrea Martin) and YiaYia, the elderly grandmother (Bess Meisler) stealing the show, and the biggest laughs.
Younger audiences may be bored with the adult issues, but mature folks will appreciate the humor. If you like the first one, there's a good chance you'll equally enjoy the follow-up.
RELATED POSTS
10 Things To Know MY BIG FAT GREEK WEDDING 210 Things To Know MY BIG FAT GREEK WEDDING 2